Main Page
Jump to navigation
Jump to search
W7VNJ repeater status
Casper Area Repeaters and current status
VHF (high) - 2M
Freq
Tone
Purpose/Location
Status
Description/notes
145.235-
100 hz
Casper Mtn.
UP
W7VNJ - PL on RX and TX - Autopatch.
146.940-
123 hz
Casper Mnt
UP
Linked to NWARC - LINK DOWN - PL on RX and TX
147.280+
DCS 032
Metro Area - WyoMed Roof
UP
System Fusion Auto input - Auto output, (Analog or Digital)
APRS
144.390
None
Copper Mnt
UP
APRS Digipeater - W7BEQ
UHF - 70cm
Freq
Tone
Purpose/Location
Status
Description/notes
449.500-
100.0hz
Casper Mtn.
UP
NB7I
449.575-
173.8 hz
Metro Area - WyoMed Roof
UP
Diminished range. IRLP node 7707 PL on RX and TX
449.9875-
CC11
DMR - Wide area
UP
Wyoming DMR Project
Server Note
24 Dec 2022
More of the old contents have been moved over. If you find a dead link or one that's not been brought over, yet - please, let me know
Due to the need for increased security on email servers, creating new accounts here is a bit bothersome - ie. it's not automagic like I want it to be. Please, contact KA7O directly if you want an account.
Remember, all an account does is allow you to create and edit pages in the wiki. You do not need an account to view the site. Most folks will not need an account.
W7VNJ - Casper Amateur Radio Club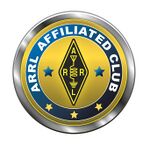 Welcome to the online home of the Casper Amateur Radio club - W7VNJ CARC - Amateur Radio in Natrona County since 1937.
Casper ARC, W7VNJ is an ARRL Affiliated Club. Learn more About the Casper Amateur Radio Club and what we do by visiting the About page!
View this 'slide show' that describes the Casper Amateur Radio Club here. Click on each slide to progress to the next.
To contact CARC - please see the About page.
Membership
What is membership in CARC, how do you become a member? Visit the membership page for all the details.
What is Ham Radio?
Well, the ARRL says: Amateur Radio (Ham Radio) is a popular hobby and service in which licensed Amateur Radio operators (hams) operate communications equipment.
But that just barely even begins to scratch the surface! Other sites say, "Ham radio is people...", and yet others tout the Amateur Service as a national resource.
We can define Amateur (ham) radio from many perspectives. But, truth be told, ham radio is what you make it.
Read this to find more. Then attend attend one of our meetings and join in the fun!
Want to be a Ham?
Visit our page, So, you want to become an Amateur Radio Operator?
W7VNJ Online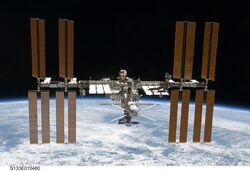 This site is a Wiki
In fact, it uses the same software as the 'famous' Wikipedia.
Roughly, a Wiki is a user edited and maintained site. That means you, after logging in can add to, edit, modify and create pages or their content and are encouraged to do so!

Of course, that means you must first create an account with us. Please use the Request Account link here or in the upper right hand corner of each page. If it gives you problems, please let KA7O know.

However, that also means there are no assurances that menus or links exist to everything that may be here. To find what you're looking for, use the 'search' box near the top on the right of every page. If you don't find what you're looking for - create it! The idea is whatever you don't know, someone else will come along and fill in the missing bits for you.

If you know something that may be of benefit to the Ham Community - create a page for it or find a related page and add to it. Of course, we'd like you to be a member of CARC, but that's not a requirement to contribute to this site. As long as it's ham radio related - you and your ideas are welcome here. Ultimately, this site's users will create its content and keep it up to date.

Sad to say, that all edits, additions, etc are subject to review, correction and the like. Wish we didn't have to do that, but some people...
You must have a user account with a verified email address and be logged in to make any changes.
See the Create an Account page. If you have an account, use the Log in Page. You do not need to be logged in to view the site.
Email Reflector
Anyone interested in ham radio is invited to subscribe to CARC's Private Email Reflector. We use this reflector to share activities, updates and sometimes to help make plans.
The reflector traffic is not moderated, however subscriptions are. This is to prevent spammers from subscribing and passing their junk on to everyone on the list. Everyone else is welcome and encouraged to subscribe.
Only subscribers can view the email reflector's membership list. CARC won't share your email address with anyone else. Please do respect other's privacy and do NOT share addresses that are not your own.
If you've any questions or concerns, please: ask away. If you aren't familiar with what an email reflector is, This will explain it.

Facebook
You can also contact and find us on Facebook
Meetings
See the meetings page for info on when, where and how to get there.
License information
See these pages on the ARRL web site for information on how to use the FCC Universal Licensing System to perform Administrative Updates, Vanity requests and License Renewals.
Volunteer Examiner (VE) Testing Sessions
The Casper Amateur Radio Club is pleased to announce that we are offer VE test sessions for ALL CLASSES of Amateur Radio licenses!

See the VE Page for news and info on VE tests in the Casper area as well as links to State wide information.
WY State Convention
The main site for the Convention is here Visit this page for news, updates and whatever else we can find on the goings on at the WY State Convention being held in Cheyenne.
Casper area repeaters and other infrastructure
So, what is a Repeater anyway and why would I care?
The Casper Area Repeaters page has a list of repeaters.
Coverage Maps
Local coverage maps for some of our repeaters are also available. Slightly outdated, motivate me to do more <g>. And yes, I'd be happy to do these for other repeaters as well, just let me know (ka7o).
IRLP
YES! The Casper IRLP node is up and fully operational - and the repeater it works through - 449.575 is back to full health!. Just access the repeater just as you would any other and you're accessing the IRLP node as well. If you don't have another node connected, it really *IS* just a normal UHF repeater. At your option, you may use the DTMF pad on your radio to connect to a node or reflector. See the 70cm Repeaters section for information on the local IRLP node. And visit the IRLP DTMF page for details on operation and local shortcuts.
For information on IRLP, visit their homepage. The only way to access the IRLP system is via RF.
EchoLink
Currently, there isn't an EchoLink node in Casper. And as far as I know - no plans to set one up. If you'd like to use EchoLink - you don't need a radio. Just a PC and an internet connection. To download the EchoLink software (Windows only), visit the EchoLink homepage. Using the EchoLink software, your own computer, microphone and speakers (I suggest a headset) and an internet connection - you can access the system without a radio. But your callsign must be registered in their system. Plan ahead, it can take a few days for a registration to complete.
APRS
Information on the local APRS infrastructure can be found on the Area Repeaters page.
Generic information on APRS and more detail on APRS in the Casper area can be found on our APRS page.
The APRS Wiki - sort of The online clearing house for things APRS.
Local Autopatch
See The Autopatch Rules page for information on the Autopatch.
Wyoming Repeaters
See what we have on the Wyoming Repeaters page. Pretty good actually. Beats the latest "Repeater Guide" by a long shot!
Casper Area Repeaters
We have a page dedicated just to Casper Area Repeaters
WyoComm
WyoComm was a linked repeater system covering several areas of the state. Now called NWARC
WY 2m FM simplex
See the 2m_simplex page for information on simplex operation.
Band Plans
This page explains some of what a band plan is, and what frequencies define what band groupings and more. Good info for those studying for an exam.
Nets - HF/VHF
Here's where you find out times, frequencies and purposes for the local VHF and regional HF nets.
Wyoming Swap Shop
Paul, KB7FGN does all of us a service by coordinating the Wyoming Swap Shop. He distributes the weekly listing via an email reflector, sometimes called an 'electronic mailing list'. To receive the weekly listings, you have to be subscribed to the reflector. All you need to subscribe is an email address. You can do that here. Other wanted and for sale items might be found in the Classifieds section of our discussion board. View the reflector archives here.
Operations and Projects
The operations page is a place to gather information about the hows, where's and who's of ham radio in the area. Idea is to make information available that is of more interest to the ham operator, but not take up space on this front page for the casual 'surfer'.
The Projects page includes ideas and possibly plans for radio related projects. Including station setup, power systems, mobile operations, alternative energy and more.
ARES-RACES
See the ARES-RACES page for information on training and participation.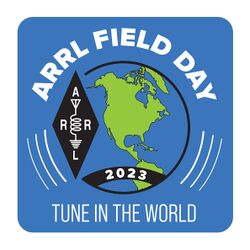 Field Day
Object: To work as many stations as possible on any and all amateur bands (excluding the 60, 30, 17, and 12- meter bands) and in doing so to learn to operate in abnormal situations in less than optimal conditions. A premium is placed on developing skills to meet the challenges of emergency preparedness as well as to acquaint the general public with the capabilities of Amateur Radio.
Resources
Just some links that may be of interest to radio enthusiasts
Starting with: Our online library
Other activities
See the Current_events page.
There's now a Casper area Six Meter Email Reflector group on Yahoo Groups
CARC in the News
This page has links to video clips and stories of W7VNJ in the local media.